INFORMATION
---
TRAVEL RUSSIA
Tickets

Domestic
International
TRAVEL CHINA
---
TRAVEL MONGOLIA
---
RUSSIA EXPERIENCE AND VOLUNTEERING
Picture Galleries:
---
PEN-PAL CLUB
---
LINKS
---
ABOUT US
---
---
SVEZHY VETER Travel Agency
426008 Izhevsk Karla Marxa 288a
mail: 426033 Izhevsk
p.o.box 2040 Russia
tel: +7 (3412) 450037, 613080
+7 909 064 69 95

Contact us
---
Advertising with SVEZHY VETER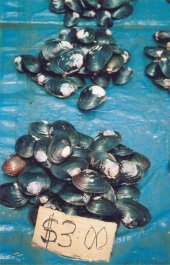 Svezhy Veter offers a variety of options to meet your company's advertising needs from link and banner advertising to feature sponsorship.
Advertising Links


Advertising links can be placed under any of the link categories listed below. Your site will be added within two weeks at the appropriate category listed below.

Backpacking Links
Travel Agents, Tour Operators
Travel Guides and Directories
Language Translation, Travel Tools
Working Abroad
World Destinations
Preparation
Accommodation and Hotels
Vacation Rentals
Banners


You can place a banner on all or certain of our pages. Below is a list of pages for you to choose from:

Travel Advice(Home Page)
Tickets - Russia (Domestic, International)
Hotels
Russian Visa Support
Taxi Services Russia
Russia Experience (School Placement, Camp Placement, Family Placement, Work Experience)
Russian River Cruises
Russian Artisans' Shop
Pen-pal Club
Weather Russia
Discussion Board
Scam Corner
Picture Galleries: (Faces of Russia, Russia Outdoors)

Banner size and format: up to 468x60 pixels, format .jpg, .gif or gif animated, up to 15kb and 120x60 pixels up to 10kb.

Button size: 88x31 pixels

Sponsorships


Svezhy Veter has a number of very attractive sponsorship opportunities. Site sponsorship and category sponsorship are provided on a first-come-first-served basis with options for exclusivity. Banner advertisements for sponsors will remain fixed according to the period of sponsorship. The banners will appear at the top and at the bottom of the page you choose, giving you double exposure.

We have a variety of sponsorship programs such as main page sponsors, category sponsors etc. You may choose to sponsor a single page. Say if you are an online ticket agency selling tickets, sponsoring the Ticket pages might be an idea. Your business is placed exactly where your target audience is looking. Of course you can Sponsor multiple pages for a lower price.
Duration Duration of ads is 3, 6 months or 1 year, with discounted 6 month and one year listings.
Languages
Our site is currently available in three languages, English, Japanese and Russian. Advertisement is always placed on our pages in the very particular language which you request (or a few of them), and therefore the text (including the text to be included in the form of banners) should be sent to us in the required language.
For rates and more information about advertising with us or placing an order, please contact our advertisement staff through contact us form or tel/fax: +7 (3412) 450037
Back to top