INFORMATION
---
TRAVEL RUSSIA
Tickets

Domestic
International
TRAVEL CHINA
---
TRAVEL MONGOLIA
---
RUSSIA EXPERIENCE AND VOLUNTEERING
Picture Galleries:
---
PEN-PAL CLUB
---
LINKS
---
ABOUT US
---
---
SVEZHY VETER Travel Agency
426008 Izhevsk Karla Marxa 288a
mail: 426033 Izhevsk
p.o.box 2040 Russia
tel: +7 (3412) 450037, 613080
+7 909 064 69 95

Contact us
---
Work Experience
Download Application Form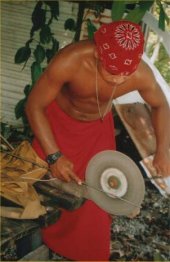 This program is meant for gaining cultural experience in a working environment in Russia. This is NOT a money making opportunity.
As this is a volunteer program, one can not expect any substantial payment in return for his or her efforts. Some employers provide pocket money of 70-450 EUR per month (on top of the full board and a couple of work related perks), some do not do more than giving you the opportunity itself in exchange for your efforts.
It is obvious, though, that if what you do, is what the business is looking for, you might as well find the terms of the agreement change and you will eventually work there as a full time employee. FYI: getting a work permit in Russia is not easy and straightforward at all. Both for the business and the employee.
Eligibility:18 years and older, relevant experience, at least two positive references
Application deadline:12 weeks prior to the scheduled placement (the placement fee and the original application are to be received before this)
Maximum period of stay: 3 months
Minimum period of stay: 2 weeks
Program Costs:
Russia-bound air, bus or train fare: to be covered by the applicant (we may always help you find discounted tickets) 80-600 EUR, depending on the origin of the Applicant's travel
Russia domestic train or airfare (the quotes are quite rough as often they are lower if paid earlier or booked for certain dates):

Train:


Moscow - Izhevsk - Moscow:
3rd class
one way
34 EUR
return
68 EUR
2nd class
one way
65 EUR
return
130 EUR
1st class
one way
126 EUR
return
252 EUR

Air (ex Domodedeovo airport, Moscow):


| | |
| --- | --- |
| return | 256 EUR |

if bought shortly before the departure. Advance purchase often can help you get good discounts.
Daily expenses (food, transportation etc):150 EUR a month
Placement fee: 98 EUR or 148 EUR (native and non-native English speakers)
Visa support form (provided by the agency): from 29 USD
Consular fee: varies - check with the nearest Russian diplomatic post
Accommodation expenses (studio type of a one-room apartment): 100-150 EUR a month (utility bills in)