Travel Advice
General Information about Russia
(Customs, Arrival Procedures, Transport...)
Living in Russia
(Holidays, Safe Topics, Privacy, Food, Religion...)
Current Prices in Russia
(Clothes, Housing, Education, Leisure...)
Banks and Currency Exchange
(Bank System, Money in Circulation...)
Postal Service, Telephone, Internet
Internet Dating. Warning!
Visa Requirements
(Visas, Registration...)
Living in Russia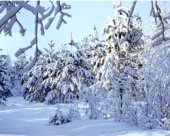 Russia. Living Standards. Housing.
In cities and a great number of smaller towns in Russia people live in apartment blocks. The majority of those apartments are comprised of 2 or 3, or 4 rooms. Apart from the kitchen and bathroom.
Such apartments can be quite small. One enters a hallway where, as it is customary, shoes are removed and replaced with slippers. Or one can walk barefoot if he chooses to do that.
When people in Russia talk of a two or three room apartment, they do not mean bedrooms only but rather all the rooms except for a bathroom and kitchen. Probably because many turn their living rooms into a sleeping place for the night.
Many keep a dog or a cat (or both) home.
Lots of city dwellers have a dacha, or a country house, where they would spend their vacation and weekends during the summer months.
Some of those comimg from the cities can afford individual houses, slightly nicer if being just built, and often half dilapidated if been there longer. The most of country-side people live in individual houses. Those houses are most of the time very rustic and have a toilet and bania amenities outside. Many individuals in Russia still do not have (many do, though) cars and solely bank on public transportation.
Taking a taxi is a good option. It hardly costs more than two or three dollars to go all the way across a middle size city. Very often it is 50% less than that if one negotiates. We have heard a number of stories of people being robbed by 'taxi-drivers', so perhaps, if one is not 100% confident that nothing will happen, it is not worth the risk. It is particularly true with the areas around the airports in Moscow.
Back to top
| | |
| --- | --- |
| New Year's Eve: | December 31 |
| New Year's Holiday: | January 1, 2 |
| Christmas: | January 7 |
| Women's Day: | March 8 |
| Easter: | the date varies with each year |
| Labour Day: | May 1, 2 |
| Victory Day: | May 9 |
| Russia State Independence Day: | June 12 |
| National Reconcilitaion Day: | November 7 |
| Constitution Day: | December 12 |
All the public and private offices are normally closed on those days. Families and friends get together for dinners and parties.
Back to top
Appropriate and Inappropriate In Russia: Safe Topics, Privacy.

People here may ask you very personal questions about your life, earnings, relationships - something you may be not quite prepared to anwser. Try not get angry and do not shy away: they are sincere and just do not know that you are not used to such types questions.
What is starnge though, is that people would not talk or would avoid conversations about their body or the way it functions. Women in an open conversation should avoid mentioning anything related to solely their problems. Very often not only in talks with men but with the not quite known female as well.
Complete strangers, mostly the senior generation, often offer unsolicited advice on a wide range of topics usually having to do with health. Be tolerant with them and view them as it is a part of culture.
Back to top
Customs.
While on the plane or in the arrivals hall of the airport you will be requested to fill out a customs declaration form. You are advised to declare all the currency that you bring into the country and on the back any particularly valuable items that you are carrying, such as very expensive jewellery items. If you have more than $1500 in cash, you should go through the red "to declare" channel and get your customs form stamped by a customs officer (especially if you are intending to leave Russia with a large amount of cash). If not, then you may proceed through the green channel. However, in any case be sure to keep your customs declaration form as you may be asked for it when leaving the country.
On leaving, if you have less than $1500 you may progress through the green "nothing to declare" channel. It is illegal to take more than $1500 out of the country without a special certificate.
If you buy an original piece of art, icon (normally never allowed for export), balalaika (other than the toy type mass produced ones) or similar object, make certain that you get a legitimate(!) receipt and a signed and stamped certificate (no less legitimate too!) to say that it is not antique for customs purposes. The frequent problem may be to be able to tell the right certificate from a bogus one. Do not buy it then, unless you really want to run the risk of ultimately losing it at customs.
Food in Russia.
If you are staying with a Russian family and eat what the other members of your host family eat, you will most likely have a bit more food with calories and fat rather than what you have back home. Very often, when it is winter or early spring, there won't be a lot of fresh vegetables or fruits in your daily meals, but rather sausage, bread, soups, plenty of potatoes and dairy products.
A main meal in Russia will usually consist of soup, perhaps some salad and a main meat/vegetable dish followed by tea. Russians drink a lot of tea, usually often with no milk but with sugar, sometimes lemon. It is customary to have something sweet with tea, such as biscuits, cake, jam (eaten by the spoonful!) or sweets.
There are vegetarians in Russia. Not too many, though. Being one is not hard: your environment will be tolerant to your choices.
Eating out in Russia can cost a lot of money if you choose to eat in the centre of a city in Western style restaurants. Check out the prices first. There are however many other places to eat although these are best found with someone who knows their way around and the language.
Back to top
Healthcare in Russia
If you have stomach problems or have caught a cold, you won't have great difficulties buying medicine to treat them while in Russia. A pack of 10 tablets against stomach ache or cold (provided being Russian made) should not cost you more than 10 - 25 Roubles.
If you have more serious problems, it is wise to know somebody, who is Russian and who can take you to a doctor, the one he or she knows, who in one's turn will assist you for either free of a token of payment. No insurance helps much in Russia, strictly speaking.
Back to top
Religion in Russia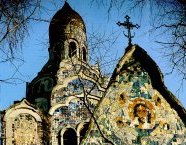 The Russian society is generally tolerant towards various religions. Buddists, Christians, Muslims, Jews - all of them practice their religions freely and very often live just across the street. When in Russia, one most of the time has the feeling of a wide acceptance of other's values and should not worry too much if he or she will not be properly understood from the values and perceptions point of view.
Back to top